Qué voy a contar de nuevo del Un, Dos, Tres (responda otra vez) que no se sepa??...pues nada, en realidad este post es para recordar mi mascota favorita de todas las que tuvo el programa: "El Chollo".
No se muy bien qué cosa o animal o que diantres es, un bicho de color rosa que dió de si para hacer muñecos, cuentos, juegos de mesa, álbumes de cromos...Lo que sí está claro es que se le ve mejor de frac que de playa, con ese bañador y sin la chistera pierde bastante...hahhahahahha!
Su eterno enemigo, "El Antichollo" (que es como la versión vampírica del bueno) me encantaba cuando era pequeño..Gracias a Luis por la inspiración!!

What am I going to write new about the most famous spanish TV Show during decades...nothing. This post only tries to show a little bit more info about my favourite mascot from the show: "El Chollo".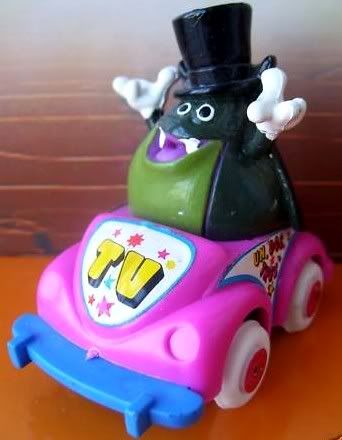 Nobody knows what is it, only that is pink and dresses tuxedo, and that a lot of merchandise was made with it: toys, tales, table games, sticker albums...What we know is that he looks much better with tuxedo than with the beach outfit!!



When I was a shild I used to love his biggest enemy, "El Antichollo" (like a vampire version of the good one). Thanks to Luis for the inspiration!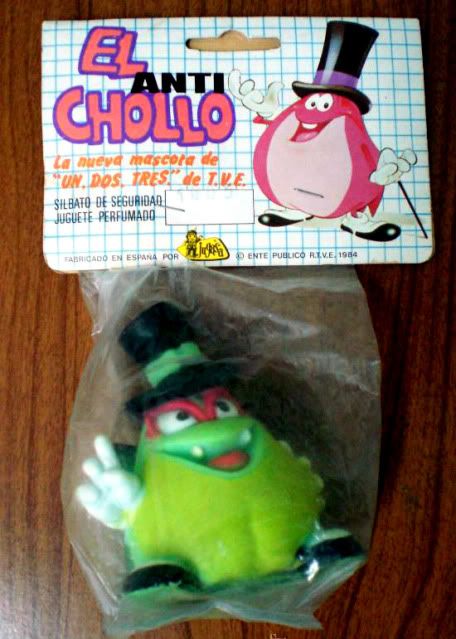 Compartir